FIND or Contact UP!

We welcome you to Come on UP! and enjoy our easygoing, relaxing Southern lowcountry hideaway. We're open 7 days a week from 11am until... We don't take reservations so grab a drink, wander our docks, or sit in the shade under our live oaks while your table is being prepared.
We will do small, private parties so write to our restaurant manager, Jason, and tell him what's UP! Or write us and give us your UP! idea, review, suggestion, or general inquiry, we'd love to hear from ya!
Jason Greninger
Restaurant Manager
843.681.3625 ext. 206
jason@upthecreekpubandgrill.com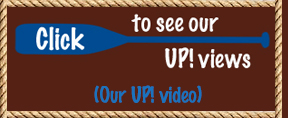 "Highly recommend this place especially for the views! Food, staff and views were great!!! Cant wait to go back!!!!!"
"Convenient stop before kayaking"
Read All Reviews
|
Write a Review
"What great suprise find!"